American Express is founded by William Fargo and Henry Wells.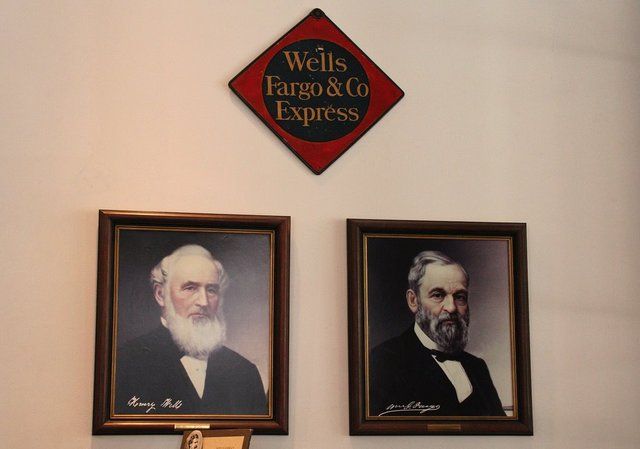 Henry Wells was a nineteenth century man of vision. A shipper by trade, he believed the eastern portion of the United States was a wide open market, just waiting for someone to come along and claim it. In 1850, he did just that. With the help of several partners, including William Fargo, he launched the American Express Company and forever changed how goods were shipped. Wells began American Express as a shipping company, but over time with the introduction of Travelers Cheques, charge cards, and traveler services, his business ultimately changed the way people travel throughout the world.
While working at his messenger service, Wells met another like-minded young man named William G. Fargo. The two soon began an express partnership of their own that ran between New York and Michigan. Similar shipping businesses had popped up all over the East Coast and into the Midwest, and the competition soon became fierce. In order to survive and thrive, Wells and Fargo, along with several rival businesses, combined their operations and formed the American Express Company in March 1850. Wells was elected the new firm's president, a post he held for the next eighteen years.
Wells and Fargo had high hopes for American Express, and wanted to branch out from the East Coast and midwestern states to the West Coast. Gold had been discovered in California and thousands were flocking West to seek their fortunes. The other business partners in American Express did not want to expand westward, and certainly not all the way to California. California, which had just been purchased by the United States from Mexico, seemed foreign and very far away to most New Yorkers. Wells and Fargo, however, were not deterred; instead they raised money for a new venture that would offer a host of services for gold miners and businessmen out West.
In 1852, with $300,000 in financial backing, Wells and Fargo created Wells, Fargo & Company for the purpose of providing express services to western cities. Wells decided to travel to California himself in 1853, just over six months after the new company began its business services. He was delighted with what he found in California, and he had first-hand proof that Wells, Fargo & Company had turned out to be an excellent business venture.